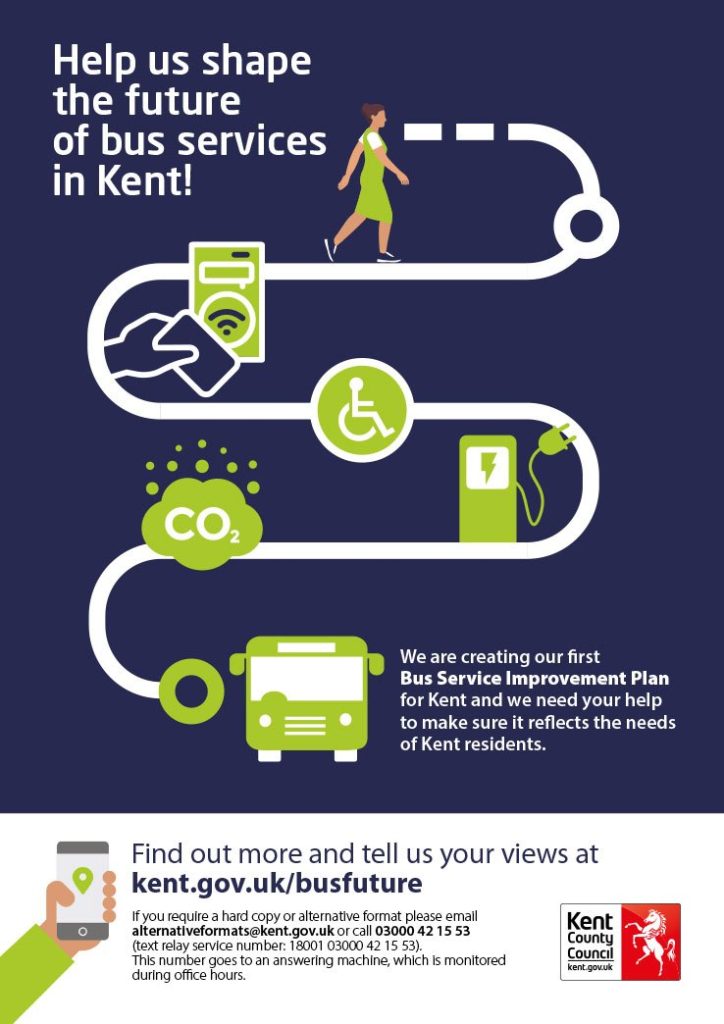 In March 2021, the government published a new National Bus Strategy which sets out a framework for recovery from the Covid-19 pandemic and a vision for future bus service improvements across the UK.
The strategy places a requirement on all Local Transport Authorities and Bus Operators to create a Bus Service Improvement Plan, which will act as the vision for how we are going to try to improve bus services in Kent in the next few years. This will then be used to help create Enhanced Partnership Schemes with bus operators, which will set the standards for all bus services running in the county.
Our first version of the Improvement Plan must be published by the end of October and our Enhanced Partnership Schemes need to start from April 2022.
We are excited about the opportunity this presents and want to ensure that our Improvement Plan reflects the views of Kent residents.  We have therefore launched public consultation and want to hear from users and residents about what would make bus travel more attractive.   As we start to form our plan, we will continue to engage in this way and at the moment are inviting people to visit the Kent Bus Service Improvement Plan website and answer a quick question identify the things that our Improvement Plan should focus on.